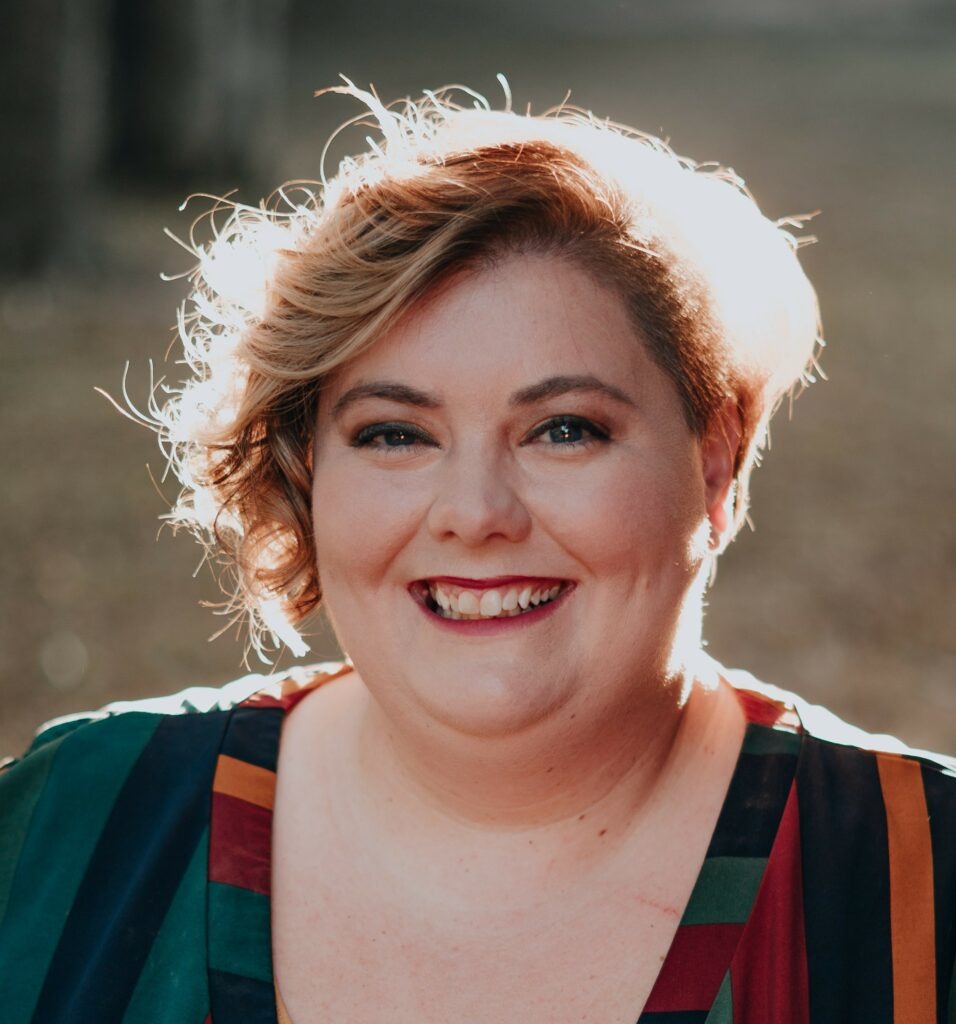 Jorjia Cash, Director
earlysettlement@ecok.edu
(580) 559-5674
Facsimile: (580) 559-5816
EAST CENTRAL PROGRAM
East Central University
Student Memorial Union
Room K102
Ada, OK 74820
Volunteer Newsletters
Volunteer of the Month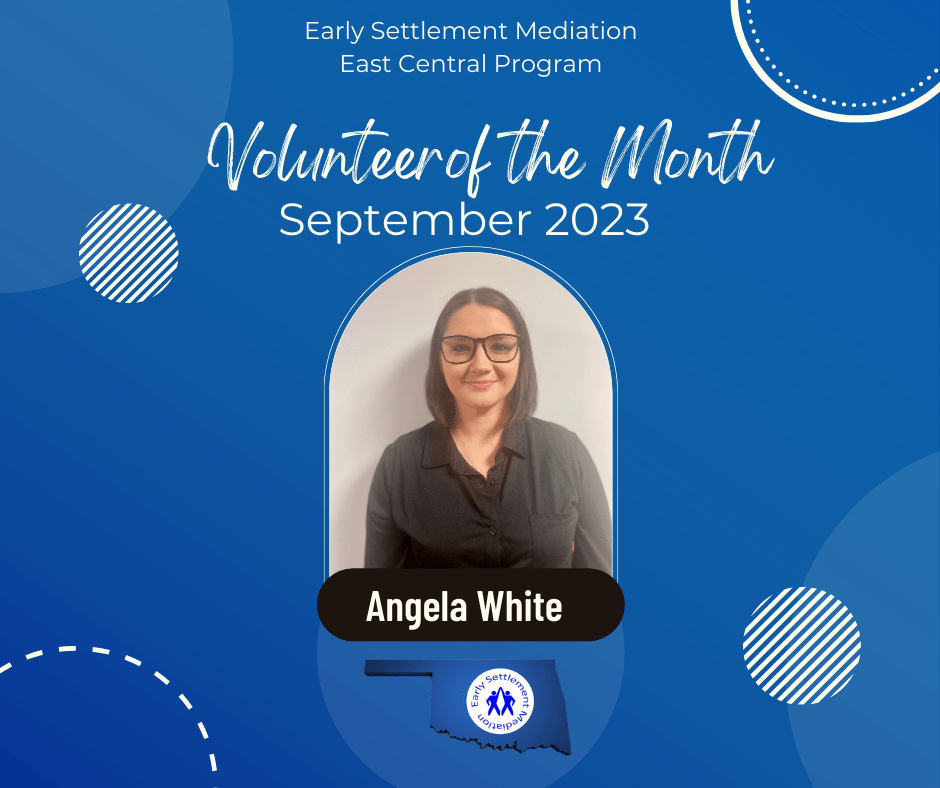 Our program provides mediation services to those facing money/property issues, family/divorce matters, adoption/guardianship matters, and child permanency cases. We utilize volunteer mediators to provide free mediation services to those who wish to negotiate a dispute. These volunteers receive free mediation training and are certified by the State of Oklahoma. Sponsored by East Central University, our program office is located on campus in Ada.
Attorneys Click HERE for Scheduling
Pre-Mediation Forms
Child Permanency
Pre-Mediation Paperwork
East Central Program News and Updates!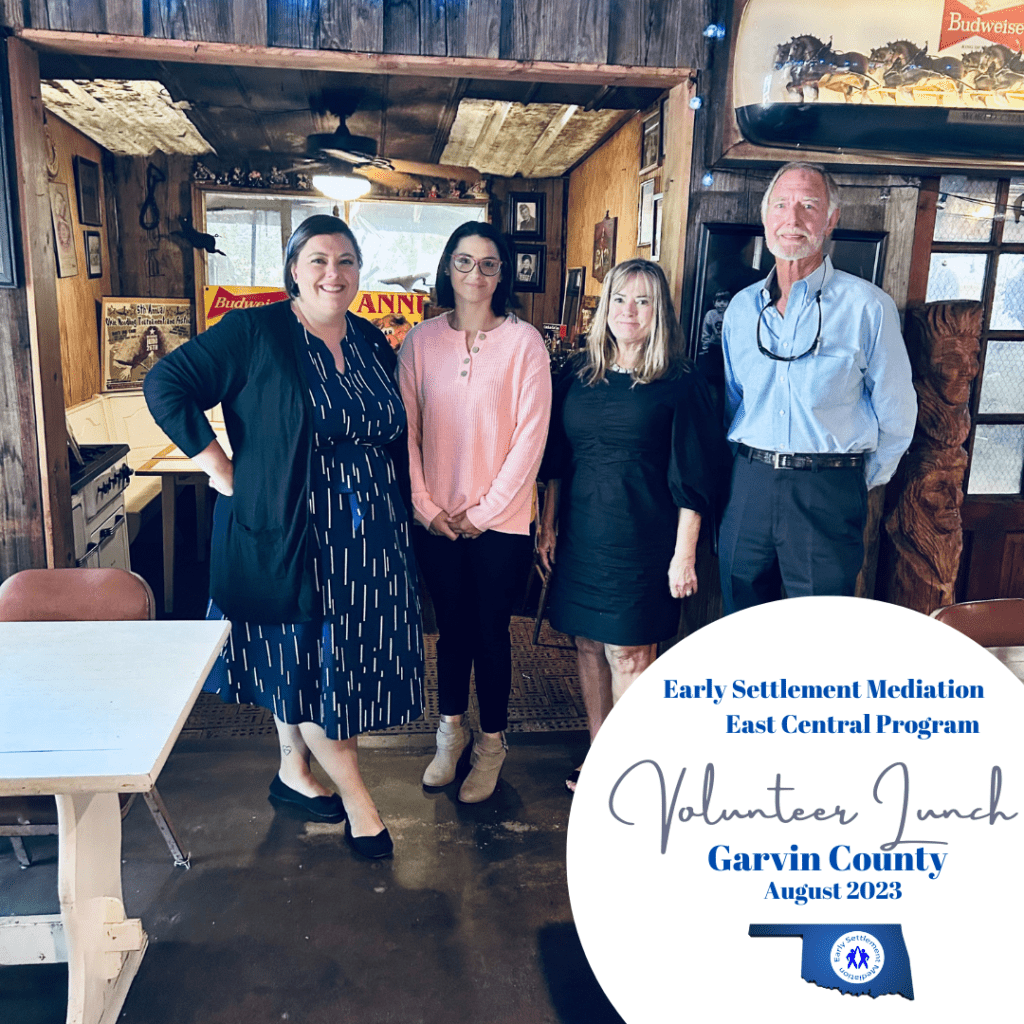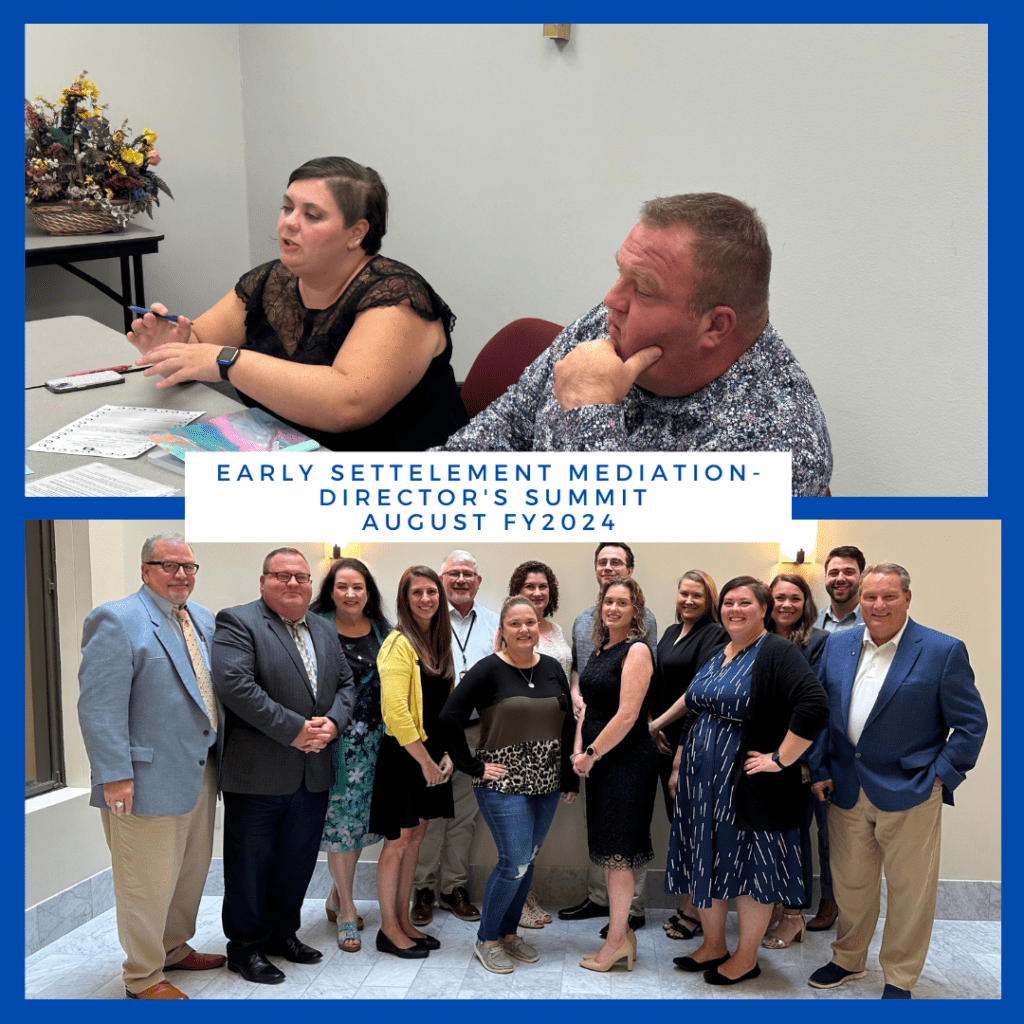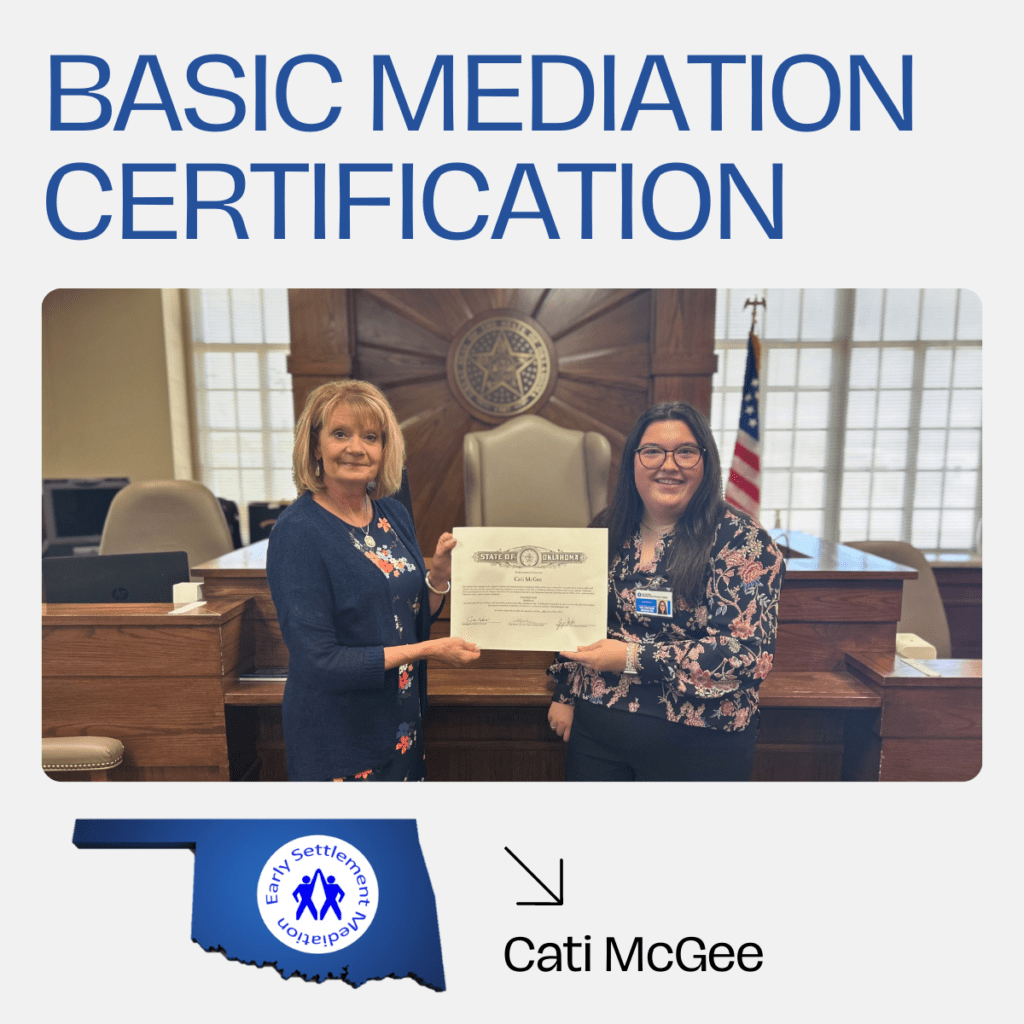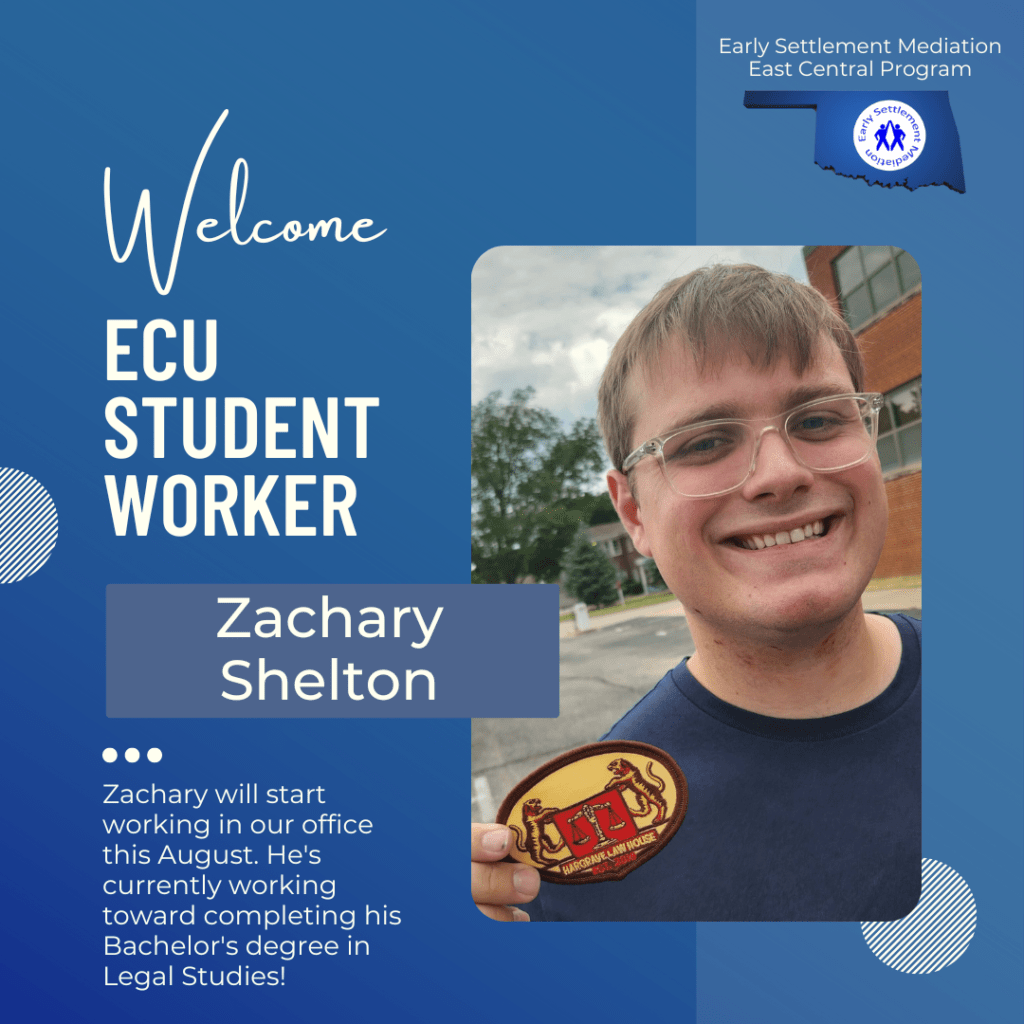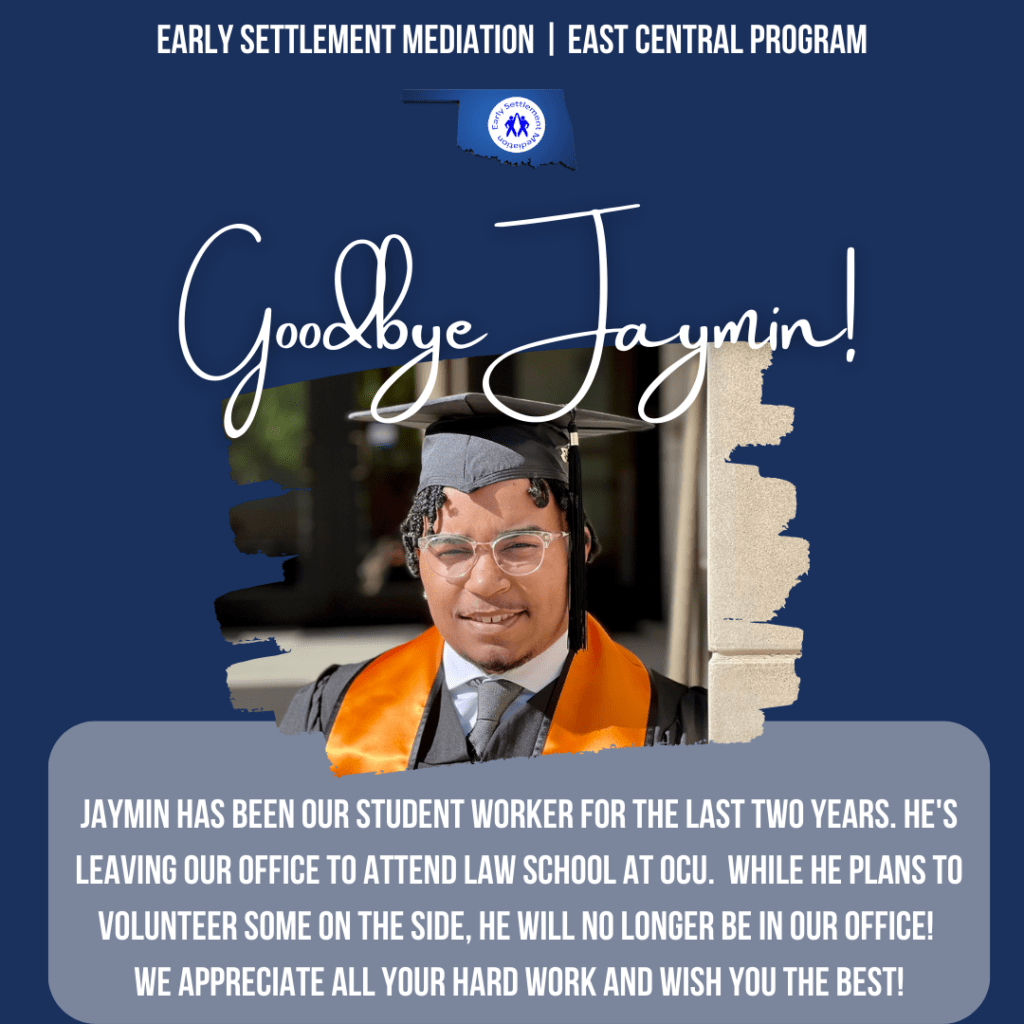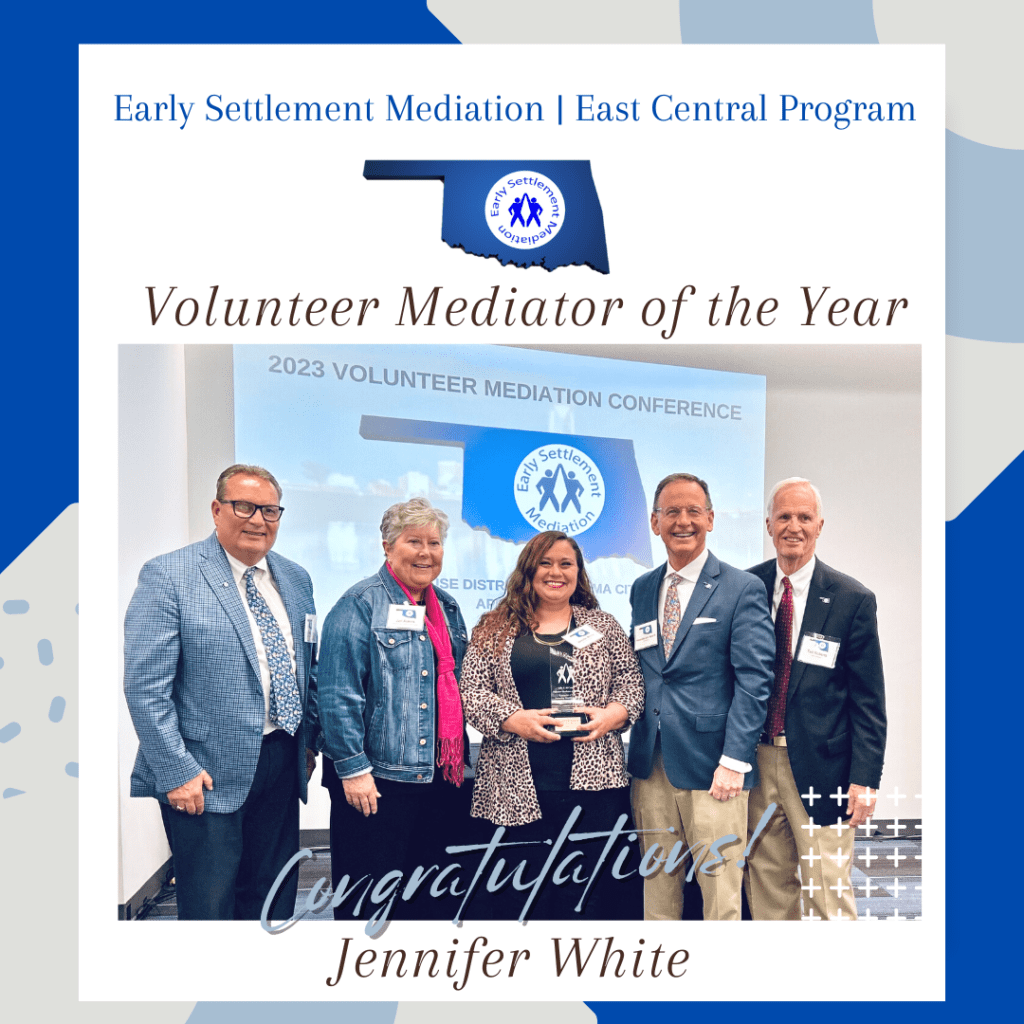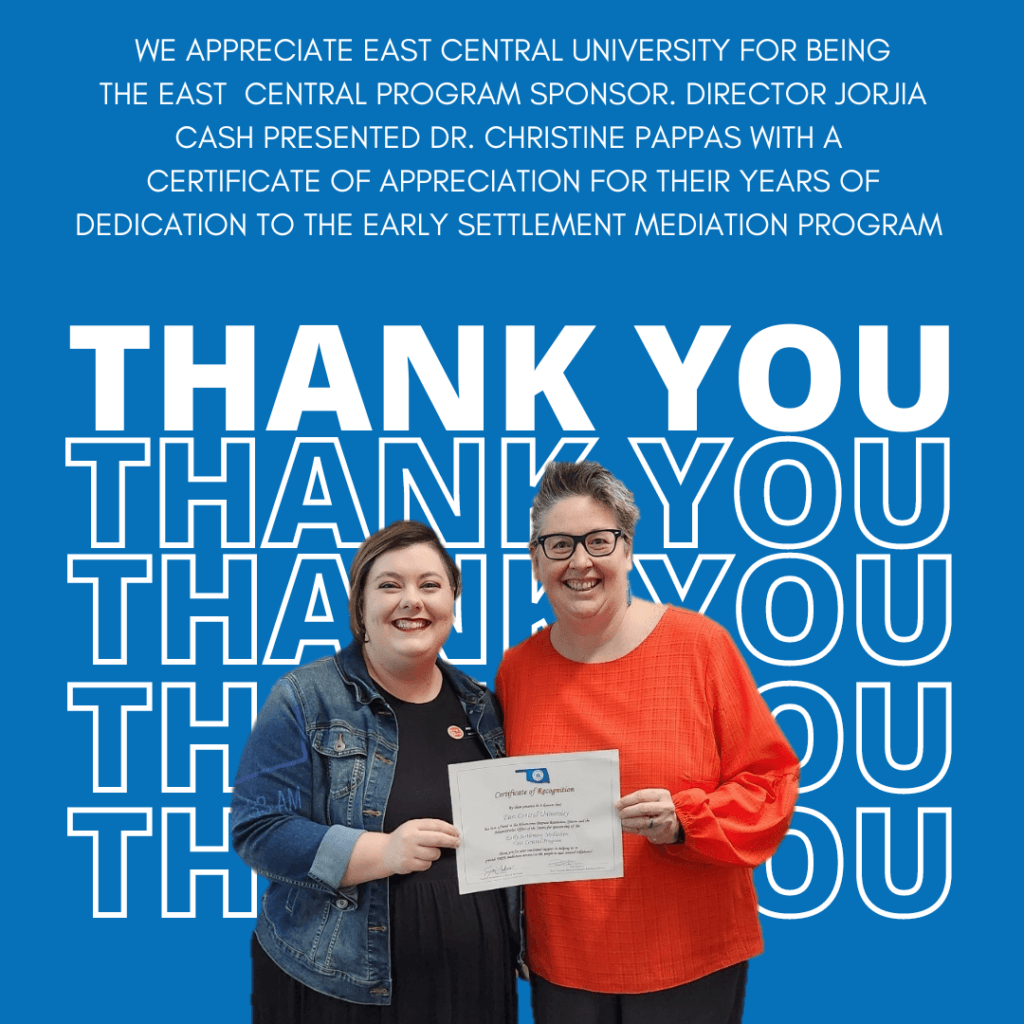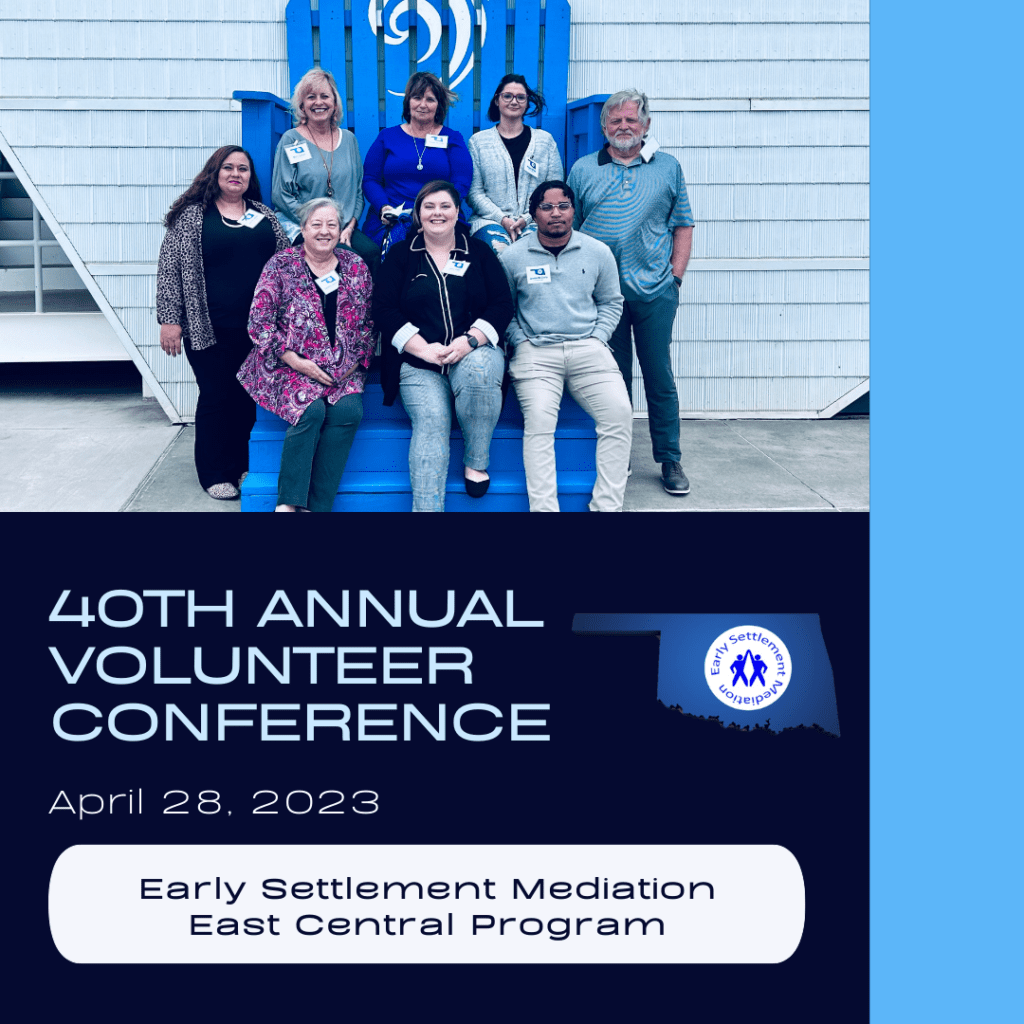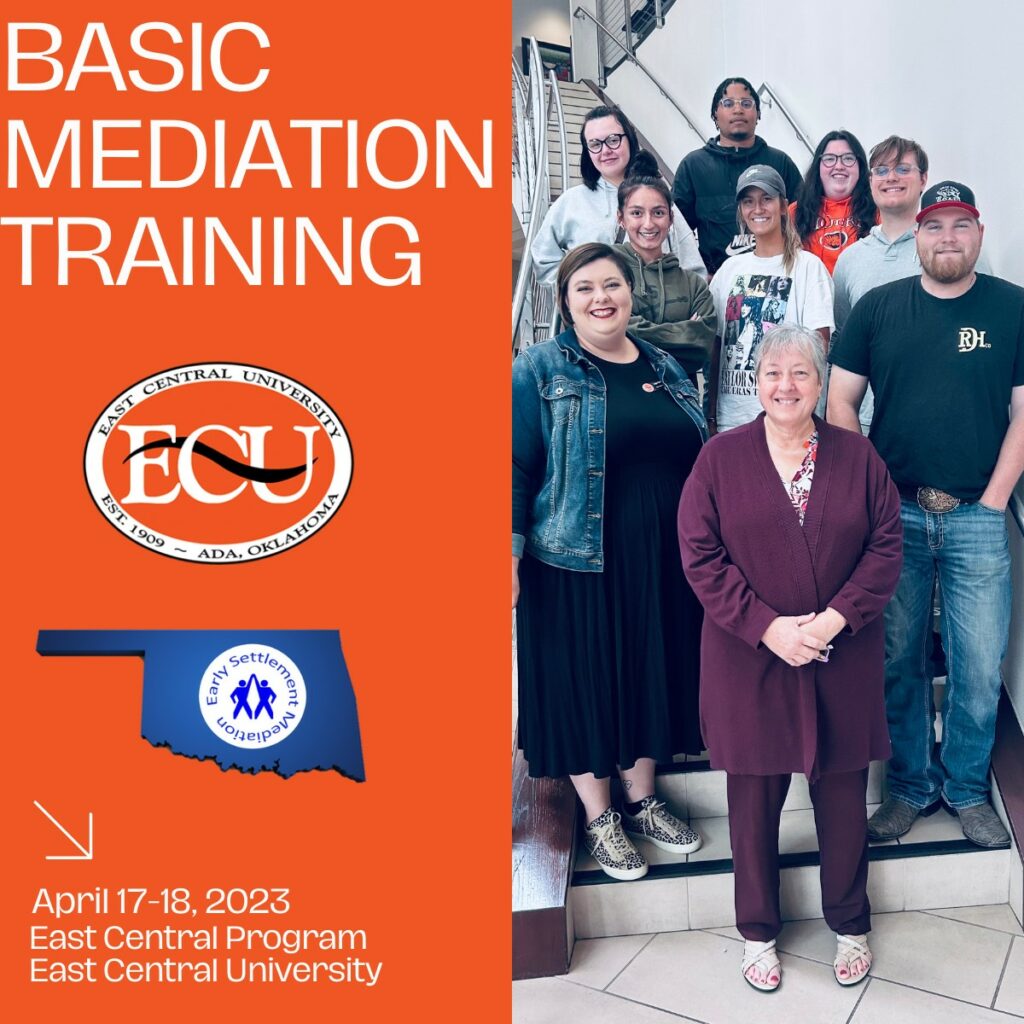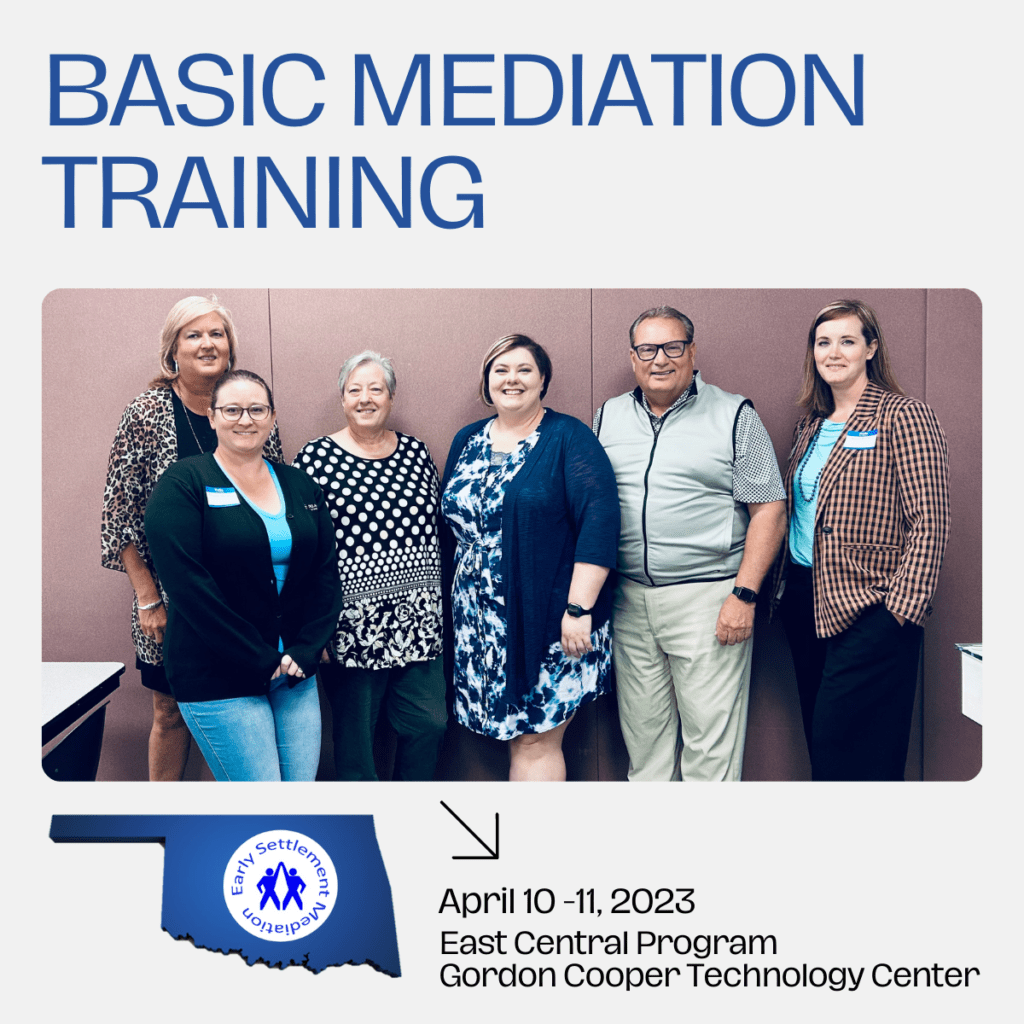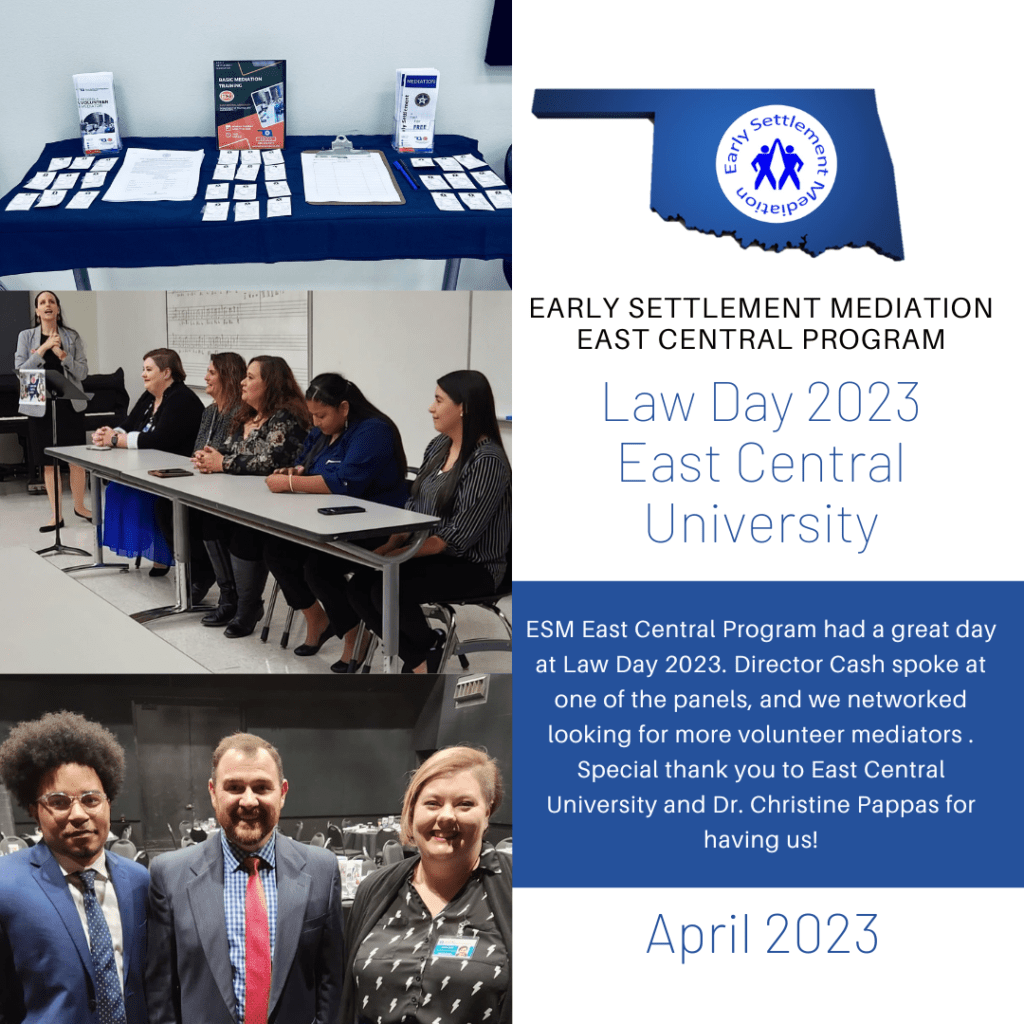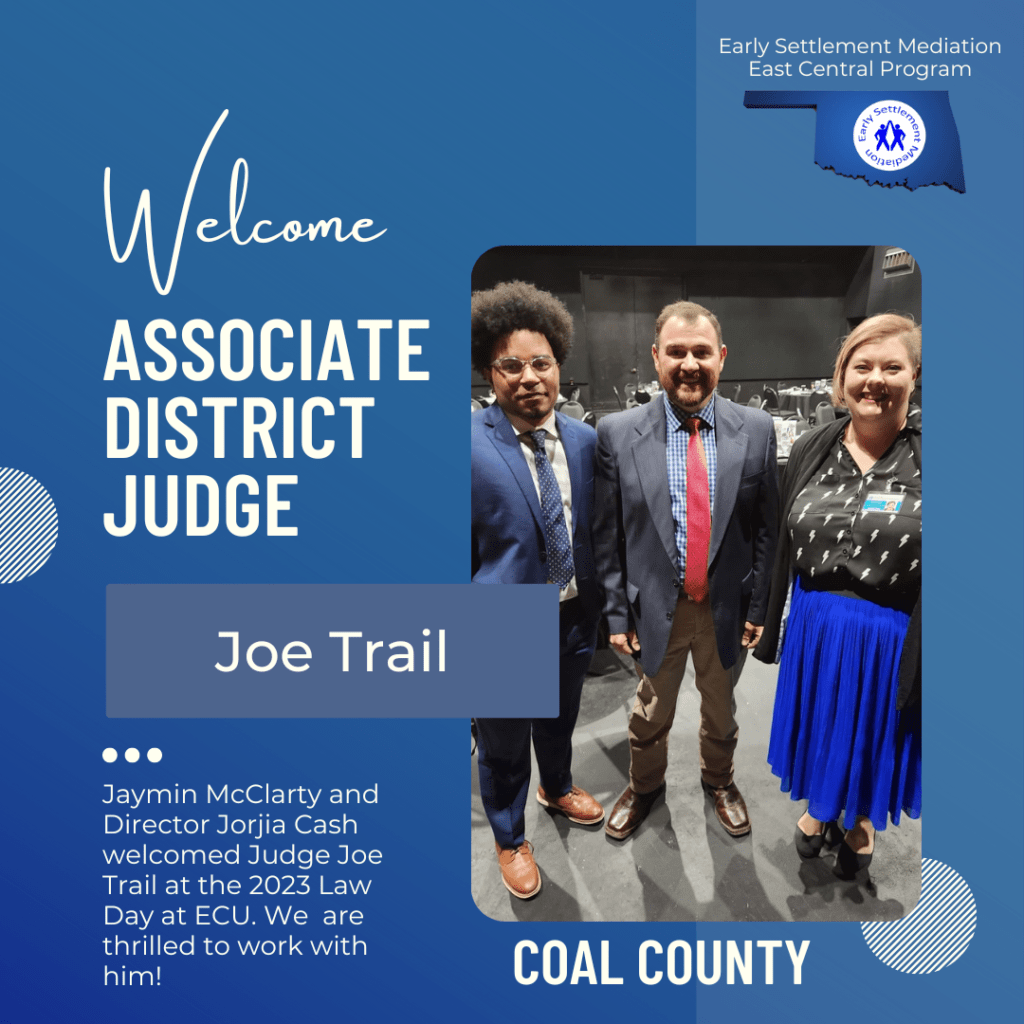 The East Central program is growing — and we want you to join us! As a volunteer mediator, you will assist people in your community in resolving conflict.
---

Volunteer Forms
Intake Forms
Mediation Forms
Mediation Information